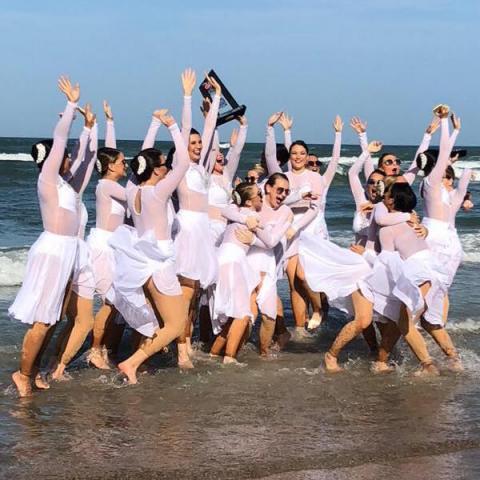 The University of New Hampshire Dance Team aims to support and raise spirit for UNH Athletics while promoting knowledge and appreciation of dance throughout the community. We strive to create lasting friendships and bonds between team members while expanding and improving dance ability. We aspire to serve as talented and hardworking representative of the University of New Hampshire to schools from across the country at NDA College Dance Team National Championship.
The Dance Team performs at all home football and basketball games at UNH, participates in events around New Hampshire, and in the past has competed at Universal Dance Association College Nationals every January in Orlando. This year the team will be switching over to National Dance Alliance and traveling to Daytona Beach in the Spring for the College Nationals! Throughout the year we  proudly participate in numerous fundraising and community service events in the Durham, NH area!
Practices held in Studio 1
Monday: 8-10 p.m.
Wednesday: 8-10 p.m.
Friday: 5:30-7:30 p.m.
Email: Rachel Tweedlie