Celebrate a birthday like a true Wildcat at UNH Campus Recreation.  Specially designed party packages are available year-round.
Please be aware Birthday parties will be unavailable until further notice due to COVID-19. 
 
Sports party 
Children ages 5-13 enjoy up to three athletic activities in a 90 minute block. Sports include floor hockey, soccer, basketball, tennis, baseball and dodgeball. Additional activities include tag games, tug of war and parachute games.
Participants spend their last 30 minutes of supervised fun in the HRC. Campus Recreation provides the specified staff, set up and clean up. You provide the food (snacks, cake, beverages), plates, cups, eating utensils, cake knife, candles and matches, and the guests!  Cost: $180
Available September - May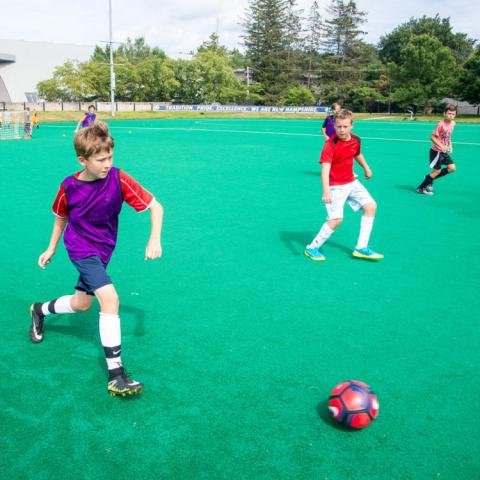 Cooking party
This party combines food and fun for the birthday kid! A ServSafe Food Handler Certified staff member will guide participants in preparing and decorating a baked item (cupcake or cookie) of their choice. Parties last for two hours, and all food is included. Recommended for ages 6 and up.  Cost: $205
Maximum participants: 12
Available September - May
Pool party 
Includes the use of designated lanes of the pool and standard aquatic equipment, with lifeguards on duty. Diving board use is not permitted. Options may include use of special equipment and/or an activity coordinator for games. Appropriate swim attire is required, including towels. There is no classroom space, but bleacher seating is available. Cost varies
Available June - August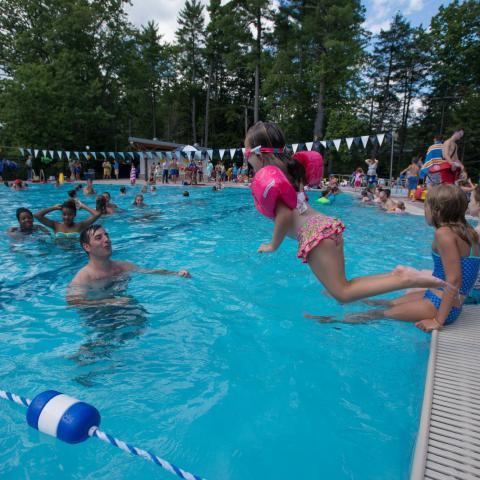 Additional Information
Party prices are calculated for up to 12 participants.
Parties over 12 will require additional supervision for an additional fee of $5 per additional child.
Each child must have a birthday party risk waiver signed before participation. Waivers will be sent via email prior to the party. 
To learn more, contact Emily Goupil at (603) 862-0624 or emily.goupil@unh.edu
Refunds
Registrations for trips, classes, certifications, lessons, birthday parties, academic year youth programs and any other Campus Recreation programs are non-refundable.  If unable to attend and Campus Recreation is provided a minimum of 7 days notice, a credit will be made available for a comparable program within the same academic or fiscal year.  If Campus Recreation cancels a program, full refunds will be given.  
Parking
D Lot (Elliott Alumni Center) 
Monday - Friday 7 a.m. to 6 p.m. faculty/staff parking only.
Free on weekends and after 6 p.m. weekdays. 
Edgewood Visitors Lot
Pay & display seven days per week 7 a.m. to 9 p.m.
H Lot (Hamel Recreation Center)
Monday - Friday 7 a.m. to 6 p.m. faculty/staff parking only.
Free on weekends and after 6 p.m. weekdays.