Youth Instructional Programs offer experiential learning, personal enrichment, skill building and wellness opportunities, as well as recreational opportunities for fitness, fun and positive social interaction.
Before beginning the enrollment process, please review the online registration instructions.
Covid-19 Update
Due to the public health concern caused by the COVID-19 virus, all youth programming is canceled until further notice. Please check back for updates.
Kid Cooks
Learn how fun and easy cooking can be in the Hamel Rec Center (HRC) Demo Kitchen! Participants prepare delicious recipes in an interactive, fun and safe environment.
Tennis Lessons
Players learn proper technique, strokes, and mechanics through drills and games. Open to students in grades 1-6.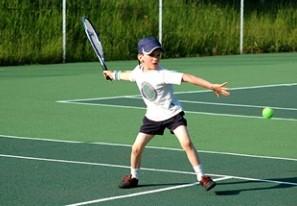 Archery Program
Learn the proper safety, shooting techniques, scoring, eye dominance, alignment, and hand position with re-curve bows. Open to students in grades 5-8.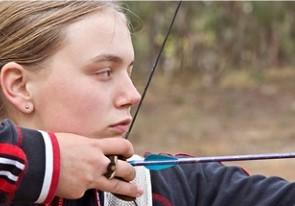 Learn to Boulder
Climbers in grades 4-6 improve their coordination, strength and focus through games on the HRC bouldering wall.
School's Out
No school? Join Campus Recreation Youth Program staff for a day of group activities, arts and crafts, sports, and team builders. Open to students in grades 1-6.
Learn to Swim
Lessons for pre-school and youth at the Swasey Indoor Pool.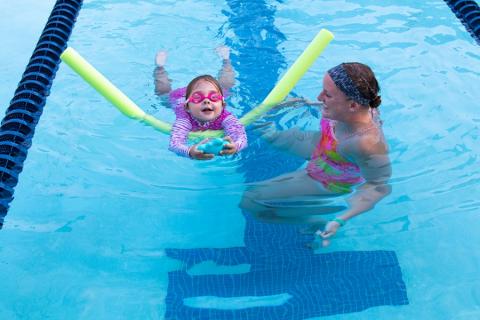 Jazz Dance
Learn the various forms that make up this diverse genre of dance. Classic jazz technique, lyrical jazz, modern jazz, and hip hop. Increase flexibility, strength and technique. Open to students in grades 1-6.
Munchkin Multi-sports
Children will be familiarized with team sports and the concept of sportsmanship. This three-day class offering provides an intro to basketball, t-ball, and soccer. Each sport is taught with an emphasis on sportsmanship. Open to students in grades K-2.
Youth Karate
Introduction to traditional Okinawan Karate-Do. Learn basic techniques, self-defense, and stances, and learn how the philosophy of traditional training can improve self-discipline, confidence, balance and respect.
Registrations for trips, classes, certifications, lessons, birthday parties, academic year youth programs and any other Campus Recreation programs are non-refundable.  If unable to attend and Campus Recreation is provided a minimum of 7 days notice, a credit will be made available for a comparable program within the same academic or fiscal year.  If Campus Recreation cancels a program, full refunds will be given.