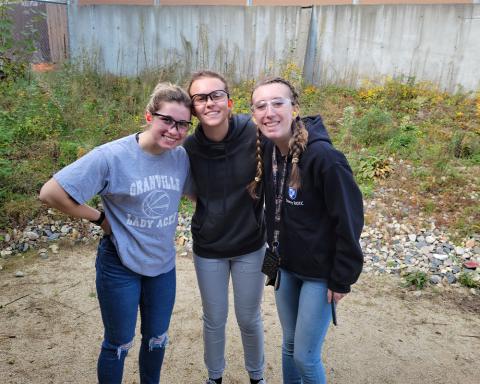 UNH Shooting Club is a great option for anyone looking to join a club and do something most don't get to do. We pride ourselves on creating a fun and welcoming environment while still being safe and serious about competitions. Our goal is to better ourselves in the shooting sports, so feel free to come practice and compete with us. No experience necessary! We will teach you everything you need to know about how to operate firearms safely and shoot effectively, while helping you build a lifelong skill, and make great friends along the way.
The UNH Shooting Team has earned numerous medals in Trap, Skeet, Sporting Clays, and Steel Challenge in recent years (even beating West Point's shotgun team at the 2018 NE Clay Cup!), and has competed all over the New England area. We are a well respected team in New England, and participate in many competitions throughout the year, at venues such as Minute Man Sportsman's Club, and Sig Sauer Academy.
Our club consists of two teams: the Shotgun Team, which practices and competes in the three main scholastic shotgun disciplines: Skeet, Trap, and Sporting Clays, all through the Scholastic Clay Target Program; and the Rifle/Pistol Team, which competes in different types Steel Challenge.
Each team meets every weekend, Pistol/Rifle at Rennaissance Firearms in Barrington NH, and Shotgun at 20th Skeet and Clay in Hooksett NH.
Email: Ben Fish