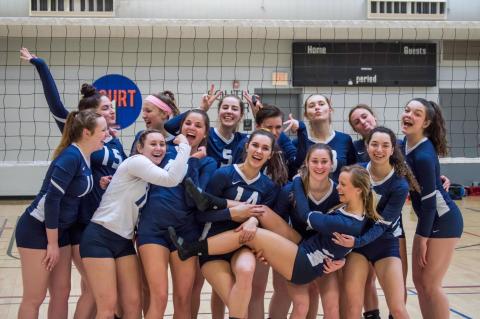 The UNH Women's Club Volleyball Team is a competitive team, established in 2011, that competes in the Northeast Women's Volleyball Club League (NWVCL) with over 50 other schools.
We practice throughout the year, with our regular season running from October through the beginning of April. Although our program is fairly new, we have been quickly growing and improving , and expect to compete at a stronger level with every passing year. We have ranked in the top ten every year now, and competed at our first national competition in Reno, NV to conclude our 2013-2014 season. 
Practices held at upstairs courts.
Tuesday: 6-8 a.m.
Thursday: 6-8 a.m.
Email: Gwen West